Industrial Bottom Oil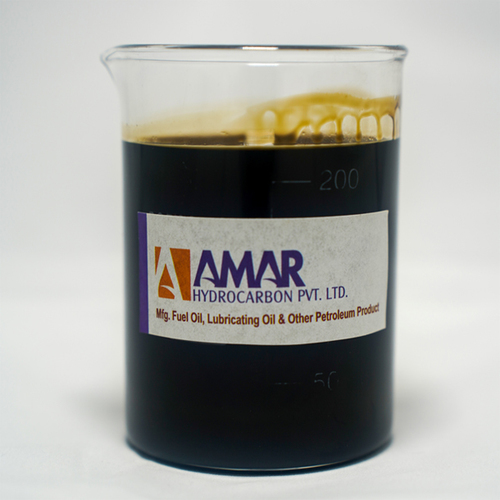 Industrial Bottom Oil
Price And Quantity
Product Specifications
Industrial

Dark Blackish Red
Boilers, Kiln, Furnace in Metal Industries and Manufacturing Units.

0.96 - 1.02 Kilogram per cubic meter (kg/m3)
Boilers, Kiln, Furnace in Metal Industries and Manufacturing Units.

Tankers & Barrels
Product Description
Industrial Bottom Oil (Residual Oil/Heavy Fuel Oil):
Usage in Furnaces: Industrial bottom oil is commonly used as a fuel source in industrial furnaces. Furnaces are employed in various metal industries and manufacturing units for processes such as metal melting, casting, forging, and heat treatment. The high calorific value of bottom oil makes it suitable for achieving the high temperatures required in these applications.
Appearance: Industrial bottom oil typically has a dark appearance, which is a result of its heavy and viscous nature.
Low Sulfur Content: One of the advantages of using industrial bottom oil is its low sulfur content. This can be beneficial for industries seeking to reduce sulfur emissions and comply with environmental regulations.
Higher Calorific Value: Bottom oil is valued for its high calorific value, meaning it can release a significant amount of heat energy when burned, making it efficient for heating and industrial processes.
Suitable Applications: It is recommended for various industrial applications, including kiln firing, boilers, furnaces, and burners in industries, factories, and manufacturing units. Its versatility and energy density make it a preferred choice for these heating and process applications.
When using industrial bottom oil, it's essential to follow safety and environmental guidelines, including the use of appropriate combustion equipment and emissions control technologies to minimize environmental impact and ensure compliance with regulations. Additionally, maintenance and storage considerations should be taken into account to handle this type of fuel effectively.
Trade Information
Amar Hydrocarbon Private Limited Factory Unit

500000 Per Month
Free samples are available

Tankers & Barrels
All India

Analysis Report is available